East Side Connect: COVID Adaptations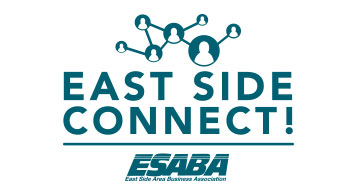 October 15, 2020 • 2:30 PM - 3:30 PM

Time: 2:30 PM - 3:30 PM
COVID Adaptations: What have businesses put in place to adapt to COVID-19? We'll hear from businesses about what they do to keep food safe, staff safe, and communicate with customers. AND what happens when the cold clamps down and outdoor is off? Let's talk about the next round of adaptations that equal our ongoing resilience.
Join if you're a business or organization has made changes that you want to publicize, ask questions about what else can keep us safe, and learn from each other what it takes now to beat COVID-19. We're moving in the right direction,... together.
Ryan Huseby from Tongue in Cheek, Chelsea Fey from Visit Saint Paul, Ross Haddow from the City of St. Paul, and Rick Howden from Ramsey County join to talk this through.
---