East Side Stories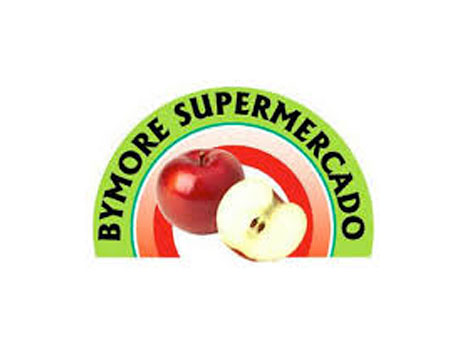 Bymore Mercado & Taquería Marquéz: Sharing Customers on Payne Avenue
18 years ago, seasoned businessman Ramiro Hernandez opened Bymore Mercado on Payne Avenue.
"I found there was a huge necessity to open the shop to represent the Latino community and offer authentic Mexican food," Ramiro said.
To open the store, he relied on his younger brother, Rodolfo Hernandez, for support. Together, the brothers pooled their resources to open the first mercado on St. Paul's East Side.
"In this area, there was no mercado, no Latin market around. I see Latin people around, so that's why I decided to open here," Rodolfo said.
In 2008, the brothers saw that the market was ripe for expansion. Rodolfo split from his brother and opened Taquería Marquéz across the street from Bymore. Although he had other businesses in the past, Rodolfo feels right at home at the small taco shop. Before coming to Minnesota, he worked in various restaurants in California.
Now, Rodolfo owns the building. He hopes to open a party room in the currently-vacant second level of the building, although there are no firm plans yet.
"Starting a business is hard," he said. "Everything you see here, came from me. All the plumbing, electrician, everyone asked me how do you want it? If you see something wrong it's my fault."
He said the restaurant community on Payne has been supportive and friendly with each other. He has noticed more Asian customers coming to his restaurant since East Side Thai took over kitty corner from him. And he gained a lot of advice and support from the owners of the recently-closed Ward 6.
But most of all, he has enjoyed working with his brother on the East Side. And his brother, Ramiro, appreciates their close working relationship and the close knit restuarant community.
"It is not only money invested, but investment of their time and knowledge because in their own way they can share their experience whether folks should stay or go, what kind of business should open," Ramiro said. "We need to be strategic here in this battle. I am referring to Latino business. We need time and knowledge."
The East Side feels like home, Ramiro said. And with some assistance from the Neighborhood Development Center, both brothers have been able to upgrade their businesses.
"[The neighborhood] is growing little by little. I feel I am part of the change, that's why I like it here," Rodolfo said.
For more information on these businesses, visit their websites:
---
This story was a part of the 'Stories from the East Side' series from the other media group: