Gardening Fundraiser for East Side Elders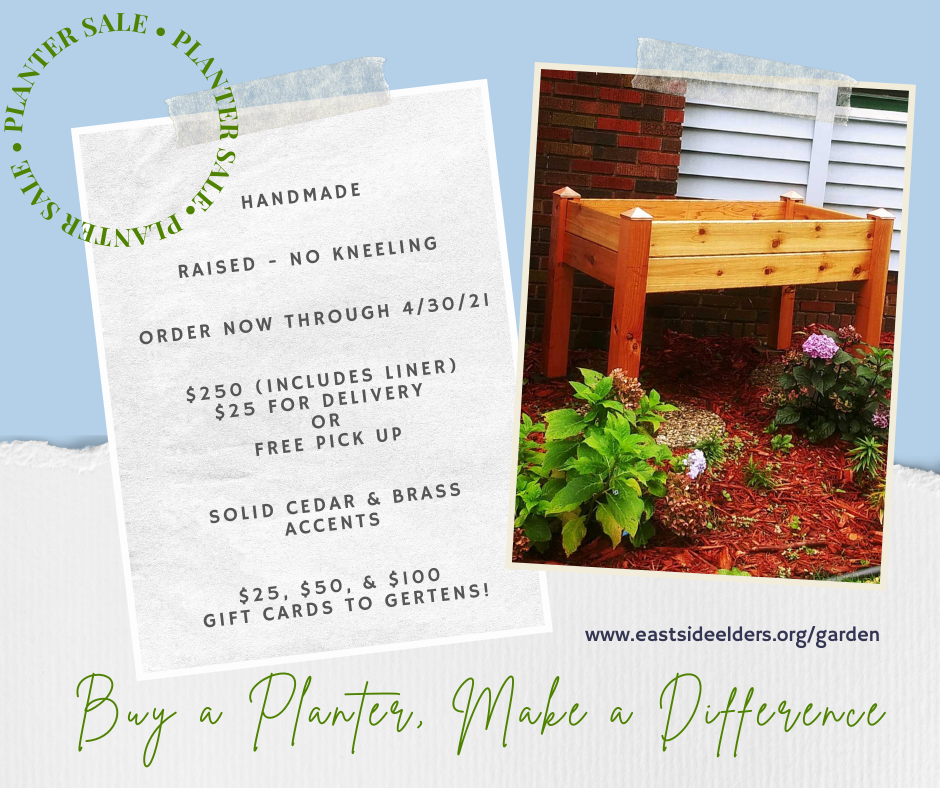 Get your garden ready in style with East Side Elders! The Gardening for Good Fundraiser is going on now through April 30th. We are offering stand-up planters handmade by local craftsman Dave Gallaway – and you can also order plant cards for Gertens so you'll be ready to fill those planters up! Our planters are made from cedar, with beautiful brass accents, and are built to last with tongue and groove construction. Each planter is also coated with polyurethane to protect it from the elements. Liner is included as well. Our planters would also make a beautiful addition in front of any business – support East Side Elders and beautify the community at the same time! Our cedar planters are also great for sitting while gardening, making them more accessible than other raised beds. Each planter measures 48? long, 32? wide, and 32? tall. And with Mother's Day just around the corner, our planters make the perfect gift that mom can enjoy year after year! Order now until April 30th for your choice of delivery dates between March 15th and May 8th. Order online at EastSideElders.org/garden or call us at 651-335-8840 to place your order by phone. The Gardening for Good Fundraiser helps support the services that East Side Elders provides to community members 60 and older. With a staff of three and an amazing team of volunteers, our nonprofit organization serves over 600 seniors living on the East Side of Saint Paul. Just some of the services you will help support when you purchase a planter or plant cards: free grocery deliveries to over 50 seniors, free delivery of masks and other supplies for the pandemic, spring and fall cleanup, wellness services, phone support, caregiver coaching, and much more. Thank you for your support!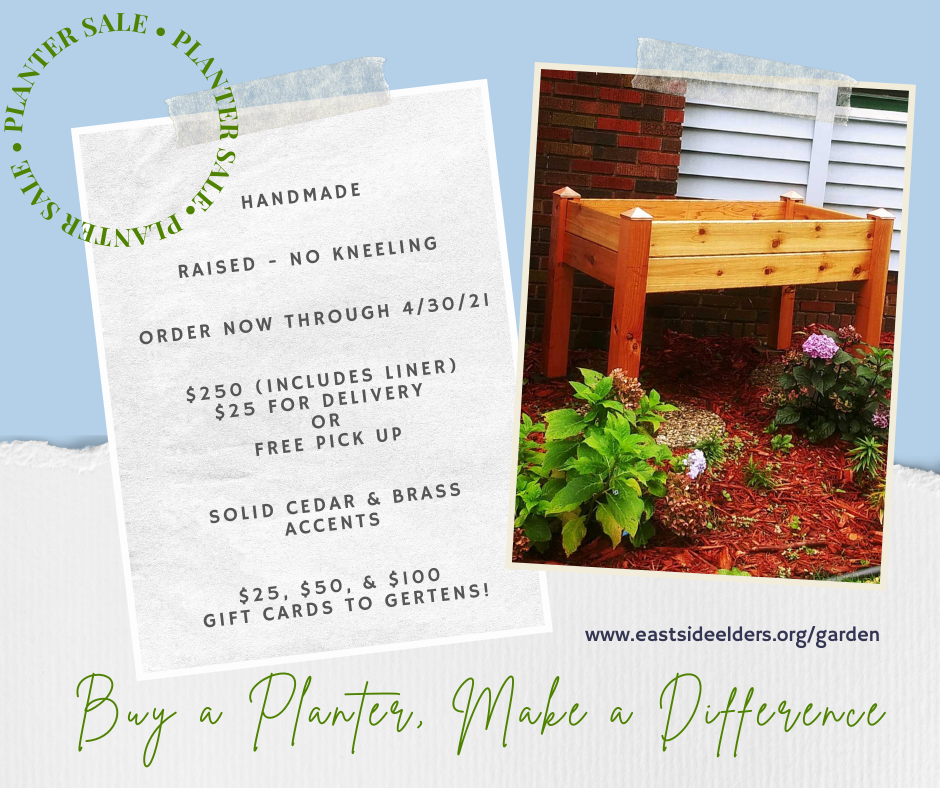 More Topics
By Leslie MacKenzie A lot of people are staying close to home these days, but that doesn't mean you can't have a few small ADVENTURES. In this series – #EastSideEats GLOBAL – we'll be sampling a new ethnic cuisine each week from some of the many family-owned restaurants found in on...
Dear Business Leaders, I wanted to share a new tool that we launched today, the COVID-19 Vaccine Connector, which will help Minnesotans find out when, where, and how to get their COVID-19 vaccine. The Vaccine Connector is the next step of the state's vaccination strategy to meet Minnesotans where they are and connect the...