ESABA 31st Annual Meeting Board Elections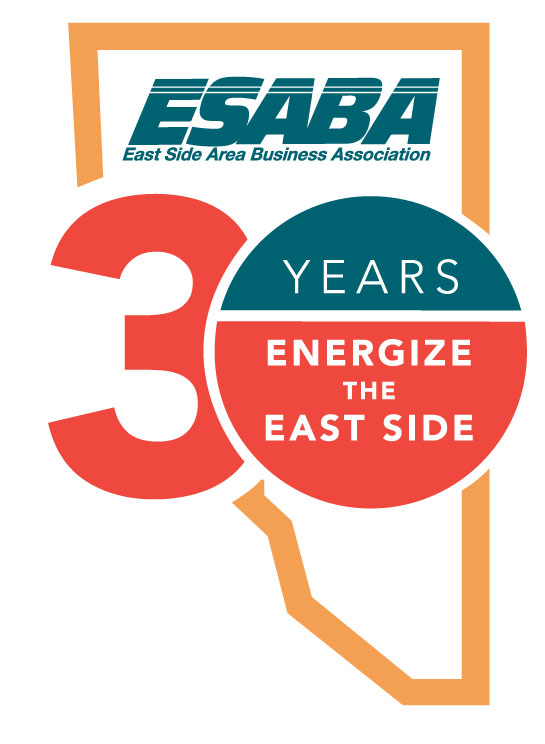 5 Jul 2021
Update of Upcoming Event
Join us for ESABA 31st Annual Meeting, Part I (Zoom) where we will share highlights, kick off the 31st Annual East Side Businesses of the Year Awards, and elect Board Members!
Here is a preview of the Board Members running for election this year:
Tonya Bauer, St. Paul Port Authority: While I am not technically a resident of the East Side, my passion for the community is strong and I often feel like a resident. While growing up in the 1980's, I would stay with my Aunt and Uncle who lived off Bush Avenue. My cousins and I spent many hours of our youth enjoying the vibrancy of the East Side, and all its hidden gems. Since joining the Saint Paul Port Authority in 2008, my love, connection, and bond to the East Side and the community has only intensified through my work at the Port Authority.
I have had the honor to serve on the ESABA board for several terms and truly believe in ESABA's mission. ESABA is a significant community asset and has grown to be a key stakeholder on the East Side. I am proud to be part of an organization that assists the diverse businesses and community on Saint Paul's East Side and would like the opportunity to continue to serve on the ESABA Board of Directors.
My name is William Schultz and I am the owner and operator of a social media content creation/management company called Vivid Concepts Media. I am connected to the East Side because I grew up on the East Side. I went to Battle Creek Elementary and Middle School, played sports at Conway Rec, and graduated from Harding High School in 1996. The east side community is a community that is near and dear to me. I will always have a vested interest in the betterment and development of the East Side community.
I have already served the board for a few years and its been an amazing experience. I feel honored and humbled to be part of such an amazing group of thinkers and East Side supporters. I truly feel like the work we are doing on the board and at ESABA as a whole is having a positive impact on the community and the businesses on the East Side and I would love to be able to continue to serve my community through the ESABA board.
Juan Cervantes, State Farm Insurance Agency, Long term resident and multiple business owner
I was raised on the Eastside, attended the public school system; i.e. Mounds Park Elementary, Mounds Park Jr. High and Harding High school. I received my BA from Macalester College and my MBA from St Thomas. I also received a mini MBA in Family Business from St Thomas. I was one of the first original of 5 employees for CLUES when it started. I have been in the insurance industry since 1988. I established the first Latino State Farm agency in Minnesota in 2003 and we are located in St Paul on the corner of Ruth St and Hudson road. I have been a Board Member of ESABA through many of its evolutions and have served as an Executive Board Member since 2014.
I have a great deal invested in St Paul both living and doing business. I am committed to making St Paul a destination place for any business wishing to establish roots. I foster and mentor small business owners in the establishment and running their businesses with greater efficiency through documentation and use of technology. I believe in ESABA and St Paul's ability to serve our business community through the collaboration and a collective presence. ESABA's success is due in a small part to the engaged Board of Directors and more so to the Executive Director's ability to maintain and identify partners for success. Through unifying resources and relationships, ESABA has and will continue to be a vital part of the Eastside economic development.
I believe in what ESABA does and I want to continue to participate in the fruition of activities that make the business environment better for all business. I have been involved with ESABA for many years and have seen the positive growth in its development and the strength in its convictions. I am proud to be associated with ESABA, its Board, and the members it serves. I look forward to continued participation.
Darren Varley, Principal and Owner of DVCreative
In 2012, Darren Varley Creative was launched as a virtual creative marketing communications agency. Being a resident of the East Side for 12 years (at the time) I (and my wife Krista) wanted to get more involved in the area from a business sense as well as community. ESABA seemed like a perfect fit to accomplish this…and it was.
Throughout these past 9 years, DVC has been an in-kind Silver Sponsor handling all the creative marketing needs for the organization including spearheading the design and build of the website. Krista has had a stint on the board as well along with a period of time as 'Marketing Director' during a time when there was a different organizational structure.
Personally, I have been a board member for three years and feel the organization has flourished. Please note I am not taking any credit for this. The structure and goals of the Board of Directors was revamped and of course, Paris Dunning came on board and provided impeccable leadership.
I really feel this has shown during the pandemic. ESABA took the lead on the East Side as the lead information source as well a 'gathering place' for the community on the weekly 'East Side Connect' meetings.
I feel this organization has never been in a better place and as we head out of the pandemic, I would appreciate the opportunity to continue on the Board of Directors and help take the organization to even bigger heights.